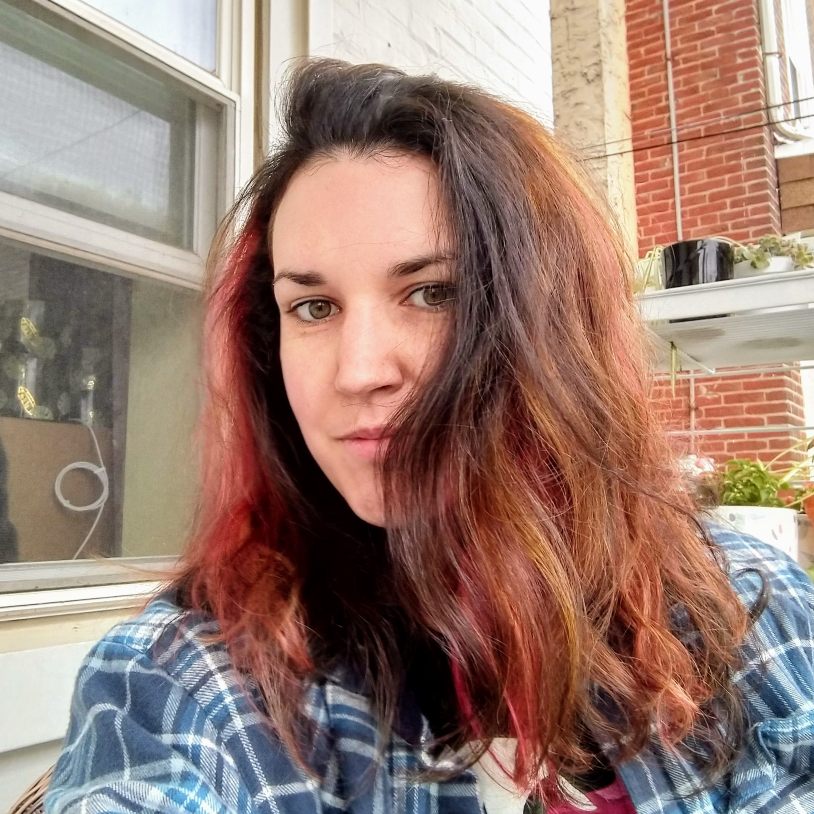 Open-Source Community Advocate
Meg Gutshall, pronouns she, her, hers, serves in several capacities throughout the Ruby for Good organization. She fell in love with the community at her first Ruby for Good event in 2019 and has been involved ever since. Meg's duties include promoting the organization online and at various events as well as contributing code in various project repositories including Coral Gardeners, PartnerBase, Human Essentials, and the Ruby for Good website. Meg is often people's first point of contact for Ruby for Good and there isn't a friendlier or better suited person for this role. You'll immediately recognize her at any event by her bright smile and friendly, outgoing personality. Any questions? She's your girl! If she doesn't know—she'll find out!
Meg walked a bit of a winding road to arrive where she is today. She graduated from Temple University with a B.A. in Spanish and worked in a few administrative positions before taking a chance on herself and enrolling in a self-paced coding bootcamp. She hasn't looked back since! Meg excels at problem solving (both technical and non-technical) and building an inclusive open-source community.
Meg is a complete foodie and craft beer aficionado. Living in Philly does that to a person! She loves learning about nature and animals—and will listen to any random facts you have about them!